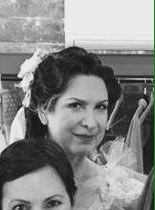 The Glass Menagerie introduces one of
 Tennessee Williams' most legendary characters – the formidable Amanda Wingfield (Pamela Rabe), a faded Southern Belle with delusions of grandeur. She's stuck in a tiny, run-down apartment with her two adult children, the frustrated Tom and the cripplingly shy Laura. All three of them need to break free of the past. Could Laura's 'gentleman caller' be their answer?
Straight from a sold-out season at Sydney's Belvoir St Theatre, Eamon Flack's new production subverts Williams' own vision of The Glass Menagerie as a 'memory play'. In real time onstage, recollections from the Wingfield apartment are converted into moments from a lost black-and-white film, as Tom re-imagines those he left behind.
Williams' intensely vulnerable characters are poignantly realised in this production, which stars one of Australia's greatest actresses, Pamela Rabe, in her Helpmann Award-winning role. As the play moves towards its devastating conclusion, we 
can only grieve for the disintegration of a family that is a stone's throw away from collapse.
---
In this extensive interview, Pamela Rabe provides rich insight into a number of key aspects of this production of The Glass Menagerie. She discusses her character, Amanda Wingfield, the world of the play, and meeting the playwright himself.
Malthouse PROMPT / Interview with Pamela Rabe (The Glass Menagerie) from Malthouse Theatre on Vimeo.
1 // INSIGHTS INTO THE CHARACTER OF AMANDA WINGFIELD
'They live in a time in America (in the middle of The Great Depression) where
everyone struggles. The chasm between the haves and the have-nots is huge…
To be a female breadwinner is not the norm…Amanda has had to learn the hard
way to cleave an independent path for herself, as a woman, and as a mother.'
'[Amanda] sustains herself through the success of her children, and if that
success is not always real she'll make it up…and she sustains herself through the
memories of her past – but it is a mythologised past, when everything seemed
perfect…The contrast between the mythologised past of her memory and the
reality of her present circumstances is so vast that it starts to drive her a little
crazy sometimes.'
• How does Pamela Rabe's description of Amanda equate with your own experience
of the character on stage in this production?
• Pamela describes the vast difference between Amanda's mythologised past and
the reality of her present moment. What are some examples in the play when this
contrast is most evident?
• Pamela explains the context of the 1930s Great Depression in America, where Amanda
struggles to survive as a single mother and as a woman who had been raised to be
dependent. Does this context help to shed light on Amanda's behaviour?
• How did Pamela Rabe's portrayal of Amanda Wingfield compare with your initial reading
of the character in the written playscript?
2 // THE COMPLEX NATURE OF AMANDA WINGFIELD
'I certainly think that for the first half of the play that Amanda feels like she is
the only pragmatic voice in that play.'
'The reality of that family is that they are all dreamers. It is the collision of their
disparate dreams that creates a lot of the pain, drama and tragedy of the play.'
'When suddenly the Gentleman Caller appears on the horizon, that dream
come true has a transformational effect upon Amanda…and finally Amanda is a
woman desperately trying to hold onto and live inside her dream.'
• How do these very different sides of Amanda (as a woman who is capable of being
both fiercely pragmatic, as well as clinging desperately to the past) add to the complexity
of her as a character?
• What are the moments where we see Amanda's fierce pragmatism?
• What are some of the moments when Amanda desperately clings to the past?
• Do you agree with Pamela that one of the tragedies of this play is that each of
the three Wingfields have disparate dreams that cannot be reconciled?
• Does Pamela Rabe's interpretation of the complex nature of Amanda Wingfield
differ in any way from your reading of the written playscript?
3 // THE RELATIONSHIP BETWEEN AMANDA AND TOM WINGFIELD
'It is pretty undeniable that Tennessee Williams had a complex relationship
with his mother that is played out in this work…there are aspects of someone
who appalled and infuriated him, but who was also very important to him.'
'There is one reading of The Glass Menagerie that Tennessee Williams was
exorcising his past…that he needed to write the personal play first, to get it
out of his system…to purge whatever guilt he may have felt for abandoning
the family [as Tom Wingfield does at the end of the play].'
• Consider the significance of this play mirroring so closely the relationship that
Tennessee (Tom) Williams had with his own mother Edwina and his sister Rose.
• Do you think that the autobiographical nature of this work gives it a particular
urgency and pathos?
• Pamela Rabe describes the 'blurry line' that exists between love and hate in the relationship
between Tom and Amanda. Where was this blurry line most evident in this production?
• How did Luke Mullins' portrayal of Tom match your own reading of the playscript? Was
his interpretation of the character different to what you had expected?
• What differences did you notice in Luke Mullins' portrayal of Tom – between the Tom in the
past in 1937, at home with his mother and sister, and Tom the narrator, in 1945? Were the
differences consistent with Williams' written playscript?
4 // HONOURING THE VISION OF TENNESSEE WILLIAMS
'Our director Eamon is unique at the moment for being interested in the text
– and honouring the integrity of the writer's intention…He was particularly
interested in honouring Tennessee Williams' own desires in writing the script,
especially in relation to his prologue.'
'Williams was not only interested in naturalism – but also in more theatrical
elements – of the audience being pulled out of naturalism and then sucked
back into it by what the actors were doing…and Eamon was intrigued by this.'
• Consider Pamela's comments about the extent to which Eamon Flack as director wanted
to honour Tennessee Williams' original vision for The Glass Menagerie? Why do you believe
that he chose to attend so closely to Williams' original script and prologue?
• It is highly recommended that you read the prologue that Williams wrote at the start
of The Glass Menagerie. After doing so, consider the ways in which Flack's production
responds to Williams' own vision for a 'memory play', including the use of the screen
device, and the use of stagecraft including set, music and lighting.
• Pamela Rabe refers to Williams' desire for theatrical devices that might pull an audience
away from naturalism. How did you experience the mix of what we are suggesting is
heightened naturalism within the text and aspects of the acting alongside the more
theatrical elements (the use of titles, screens and narrator?)
5 // THE SIGNIFICANCE OF MEETING TENNESSEE WILLIAMS
'We as actors have a responsibility to really explore as authentically as possible what
the people in the play were really like: what were their preoccupations, what would
they have sounded like, what would it feel like?'
'What are 'Southern Manners?' If all you know about 'Southern Manners' is what
you saw in Gone With the Wind – what was it really like? And that's where meeting
Tennessee Williams was really fabulous. There was so much about him that was
undeniably a Southern gentleman – his extraordinary generosity and protectiveness –
and I was only nineteen.'
• Re-acquaint yourself with the contexts of the play – era, social, political, cultural. Consider
Pamela's comments about the work that each one of the cast did to represent their characters
onstage "as authentically as possible"? Consider each of the actors' portrayal of their characters
as well as their use of expressive skills. How authentically did you feel that they portrayed these
characters within the world of the play?
• Pamela believes that meeting Tennessee Williams gave her insight into something 'real and tangible'
to draw on for her interpretation of Amanda Wingfield – rather than a 'flaky, flighty, crazy lady'. Do
you believe that Pamela managed to make the character of Amanda seem real and authentic?
6 // THE SOCIAL, HISTORICAL AND POLITICAL CONTEXTS OF THE PLAY
Social context: Being a homosexual man in the 1930s and 1940s in America
'There are so many elements of that time that inform the play. The very real one for
Tennessee was what it was like to be a gay man at that time – both growing up, but
also in 1944.'
• Consider the significance within the play, of the character of Tom having to pretend to 'go to the
movies' each night – rather than admit that he is a gay man seeking company. Return to the text
and explore where the script may offer clues.
• As you watch the play, reflect upon this historical context – of the character of Tom, having to
hide his true desires and of a mother who, as Pamela says, is 'complicit but in denial' about her
son's homosexuality. When you consider this context, does it give you a deeper understanding
of the character of Tom – and why ultimately he had to leave his family home?
Historical conte xt: World War II
'By setting the play in 1938 we know that America was just about to go to the war.
By the time the play was performed, they were in a war and they didn't know when
it would end. So there is a sense of danger – the importance of getting your life lived
because it might end at any moment – this is a strong and palpable context for the play.'
• Consider the context of the play being performed during World War II and of the danger
and uncertainty of that time.
• Does this context help to give you an insight into Tom's impatience to escape and live
the life that he wants to be living?
Historical conte xt: the changing nature of women 's
role in the 1930s and 1940s in America
• Consider Pamela's further comments about women's roles in society at the time that the play was
written, of the expected norms in which Amanda was living out her life as well as her hope that
Laura might do and be things that she could never have hoped for herself.
• Does this context help to give you a better insight into the characters of Laura and Pamela?
Cultural conte xt: popular movies and maga zines
of the 1930s and 1940s
• Consider the cultural context for the play – and the references to the movies and magazine of the time.
• Consider how these popular 1930's movies and magazines might contribute to the dreams of the
different characters in the play.
7 // THE THEATRICAL STYLES WITHIN THE PLAY
'I think that we are much more comfortable now with mash-ups and mixed styles
of expression within one work of art. At the time, [when it first opened], the play
was huge, it was a roaring success and people felt that it was ushering in a whole
new kind of theatre.'
'Director Eamon Flack and Set Designer Michael Hankin have done their best to
interpret Tennessee Williams' original idea [of having a screen device] and have
found an expression of it that encourages a nostalgia for a world of projected
images, using modern technology and they have done so in a way that honours the
lyrical aspirations of this story.'
• Consider Tennessee Williams' use of both non-naturalism and naturalism within this production.
For contemporary audiences this mix of styles is something that we are very used to, but in
1945 this was a very new kind of theatre. How did you respond to the use of non-naturalistic
conventions within a naturalistic play?
• Consider the significance of a production in 2016 being able to finally realise an idea that Williams
had for his play in 1945. How well do you feel the screens and film footage worked throughout the
production? How well did this production realise Williams' ideas for a screen device?
8 // THE SIMULTANEOUS NARRATIVES WITHIN THIS WORK
'The audience experiences this work as a multi-disciplinary piece of narrative,
which is more dreamlike.'
• How did you as an audience member experience the two different narratives within this
production – with Tom as a narrator, to the side of the stage, filming key moments of the play,
while onstage a scene was being played out?
• Consider how the use of film at key moments, helps to enhance Williams' idea that the play
is taking place in Tom's mind – as a memory – and as Williams' says at the start of the play,
'Memory takes a lot of poetic license. It omits some details; others are exaggerated.'
• Did you think that the use of film helped to give the play a dreamlike and poetic quality,
as Pamela Rabe suggests?
---
Canberra Theatre Centre Interview
---
THREE FAMILY MEMBERS EACH WITH ONE TRUE IDEA FOR A BETTER LIFE.

"Profoundly moving… Beautifully done…. Breathtaking" The Australian
Tennessee Williams was one of the greatest American playwrights of the 20th century. The Glass Menagerie is his most loved play. Put in the hands of Belvoir Artistic Director Eamon Flack, this production delivers on every account – winning Best Play and Best Actress at the 2015 Helpmann Awards.
A beautiful, slightly haunting play, The Glass Menagerie follows a family as it falls apartalong with the dreams that had given them some ragmented substance. Amanda Wingfield is a single mother played by the great Pamela Rabe. Her son Tom, (Luke Mullins) is an aspiring poet who works in a warehouse, her daughter Laura is studying to become a secretary. They live in a small apartment pent up with fantasies and urges, rage and wounded tenderness. It is not a magnificent existence, but each has one true idea for a better life. Enter the Gentleman Caller …
The work is touching, depicting how change affects the individual (as well as the group), even as it rips them asunder.
Source: canberratheatrecentre.com.au
---
---
Photos by Brett Boardman / malthousetheatre.com.au
---
By / Tennessee Williams
Direction / Eamon Flack
Cast / Harry Greenwood, Luke Mullins, Pamela Rabe, Rose Riley
Set Design / Michael Hankin
Costume Design / Mel Page
Lighting Design / Damien Cooper
Composer & Sound Design / Stefan Gregory
WHEN /18 May – 5 Jun
WHERE /Merlyn Theatre
DURATION /2 hours 50 mins (inc. 25 min interval)
WARNING /Show contains smoke and haze effects, strobe lighting, and smoking of herbal cigarettes
---
---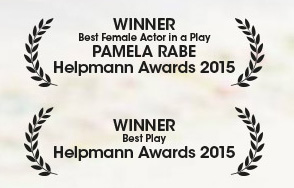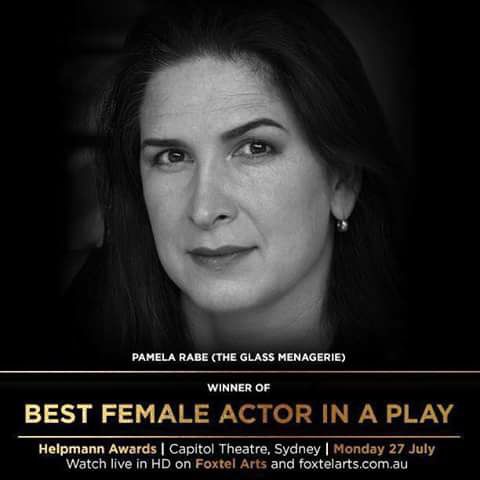 Pamela makes her long-anticipated
return to Malthouse Theatre since
directing Porn.Cake in 2011 and
staring in Woman-Bomb in 2005. For
Belvoir, her credits include The Glass
Menagerie, The Little Cherry Orchard,
A Room of One's Own, Gertrude Stein
and a Companion, and Cho Cho San.
Her other acting credits include
over 40 productions for MTC, most
recently The Cherry Orchard, Hamlet,
His Girl Friday, Boston Marriage and
God of Carnage. For STC, she has
appeared in over 20 productions,
most recently Les Liaison
Dangereuses; and as a founding
member of STC's Actors Company,
her credits include The War of the
Roses, The Season at Sarsaparilla,
The Lost Echo and Mother Courage
and Her Children. Pamela's directing
credits include Solomon & Marion,
Elling (MTC); In the Next Room, or
The Vibrator Play, Elling, Serpent's
Teeth: Citizens (STC); and Jumpy
(MTC/STC). She is currently
appearing on television as Joan
Ferguson in Wentworth. Pamela has
won eight Melbourne Green Room
Awards, a 2012 Helpmann Award for
Best Female Actor in a Musical for
Grey Gardens, a Mo Award for Best
Featured Actress in a Musical for
The Wizard of Oz, a Sydney Critics'
Circle Award for A Room of One's
Own, an AFI Best Actress Award for
the feature film The Well and most
recently an AACTA Award for Best
Lead Actress in a Television Drama
for Wentworth.
THE CAST
Pamela Rabe's entrance in THAT DRESS
in The Glass Menagerie.
– Ralph Myers about 10 moments that stick in his mind and make him smile from 2014
Related Articles