Welcome Back To The Shithole
Fucking Adelaide is a six-part short film series made in Adelaide, about Adelaide. It's the story of a family coming together, and in Adelaide that means it's also a story about coming home. It premiered at the Adelaide Film Festival this month with all six chapters played back-to-back, but as part of the ABC's Long Story Short series it will also screen on ABC TV and iView in the months to come.
Each chapter focuses on a different member of the family to weave the tale together and it starts with Eli (Brendan Maclean). Eli only wants to come home for "Christmases and funerals", but is given a flight home to come help pack up the family house. When he loses his job, his boyfriend and his home in seemingly the space of an hour, he does what all good Adelaide kids do — he comes home.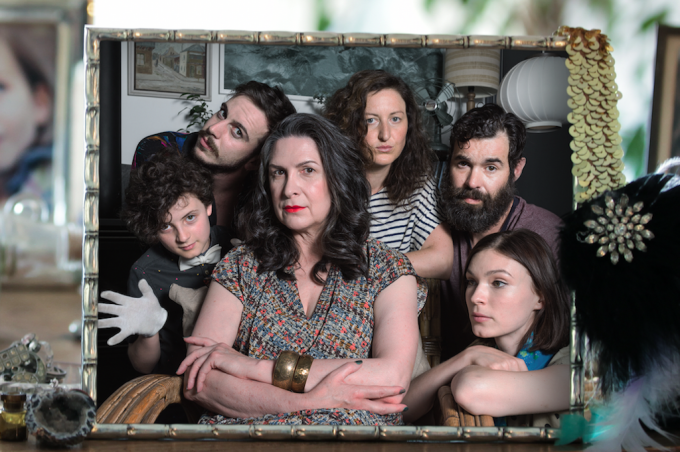 Eli returns to Kitty (Tilda Cobham-Hervey), the youngest child full of naivety and sexuality; Emma (Kate Box), the eldest, home from running her not-for-profit in Thailand with her family (her partner Toby, played by Beau Travis Williams and their child Cleo, played by Audrey Mason-Hyde); their mother, Maude, (Pamela Rabe) who is the perfect loving but kick-arse matriarch; and the ghost of their abusive father, Geoff (Geoff Morrell).
With everyone thrown back together, the first few episodes focus on how beautiful yet problematic coming home can be. It's about how we often return home a different version of the person we were, and the discombobulating feeling of knowing that more has changed since we were last home than we secretly hoped.
Fucking Adelaide is about a family reunion but it's also a homecoming that perfectly encapsulates the South Australian sensibility of dark self-deprecation mixed with hyper-parochialism. "Stop calling Adelaide a shithole!" Kitty and Maude bark back at Eli and Kate. But when Kitty and Eli walk into a local cafe only to both run into people they slept with the night before, Kitty is the first to mumble "fucking Adelaide".
Source: junkee.com
---
---
WHAT IF?
The cast of Fucking Adelaide wonder who Adelaide would be if Australian cities were one big happy family.
Fucking Adelaide – 'What if?' from Closer Productions on Vimeo.
---
MUSIC
'WINNER'
WRITTEN BY MACLEAN/ McDERMOTT
(EPISODE 1) PERFORMED BY BRENDAN MACLEAN, LIAM DAUGHTRY AND THE CAST WITH MARIO SPÄTE
(EPISODE 2) PERFORMED BY THE CAST FEATURING TILDA COBHAM-HERVEY WITH MARIO SPÄTE
(EPISODE 3) PERFORMED BY THE CAST FEATURING KATE BOX WITH MARIO SPÄTE
(EPISODE 4) PERFORMED BY THE CAST FEATURING BEAU TRAVIS WILLIAMS WITH MARIO SPÄTE
(EPISODE 5) PERFORMED BY THE CAST FEATURING AUDREY MASON-HYDE WITH MARIO SPÄTE
(EPISODE 6) PERFORMED BY THE CAST FEATURING PAMELA RABE WITH MARIO SPÄTE
ADMINISTERED BY UNIVERSAL MUSIC PUBLISHING PTY LTD
'WAKE UP IN A WHIRR'
WRITTEN BY C. MCGREGOR (COPYRIGHT CONTROL)
PERFORMED BY CAITLIN PARK
LICENSED COURTESY OF CREATE CONTROL PTY LTD
---
CREDITS
PRODUCED BY
REBECCA SUMMERTON

SOPHIE HYDE AND BRYAN MASON

CREATED BY
SOPHIE HYDE
STORY BY
MATTHEW CORMACK AND SOPHIE HYDE
SCREENPLAY BY

with Ep 4 BY

MATTHEW CORMACK

MATT VESELY

DIRECTED BY
SOPHIE HYDE
---
Source: © 2017 CLOSER PRODUCTIONS, SOUTH AUSTRALIAN FILM CORPORATION, ADELAIDE FILM FESTIVAL
---
Photos by Closer Productions, Amy Baker & Daniel Purvis
---
STARRING
EMMA……KATE BOX
KITTY….…TILDA COBHAM-HERVEY
ELI…………BRENDAN MACLEAN
CLEO……..AUDREY MASON-HYDE
GEOFF……GEOFF MORRELL
TOBY……..BEAU TRAVIS WILLIAMS
MAUDE….PAMELA RABE
Behind The Scenes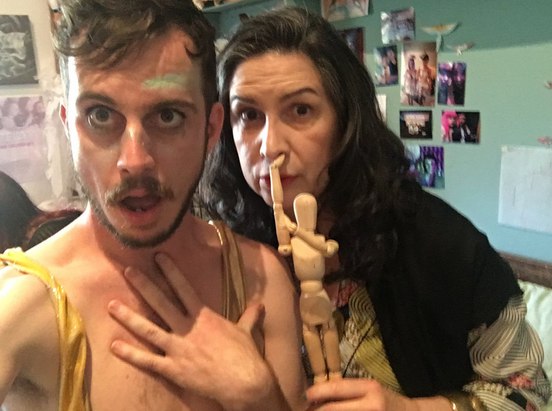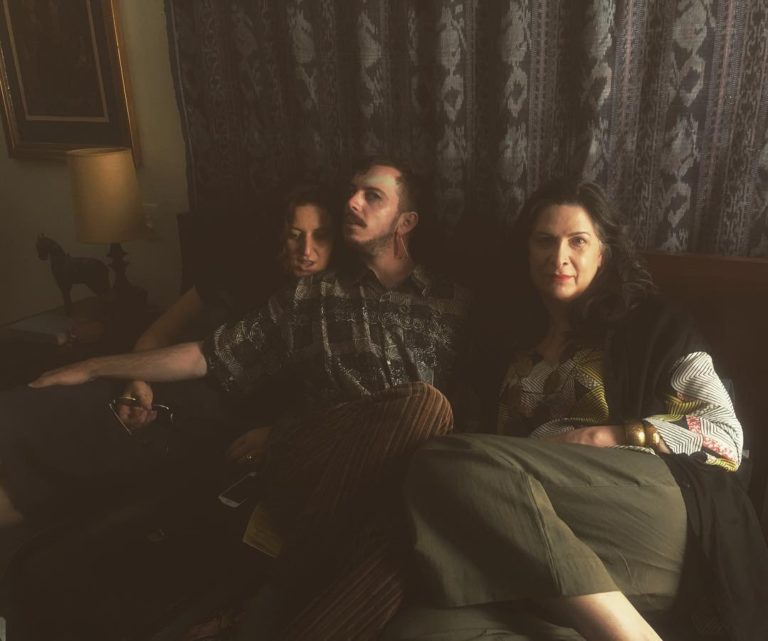 ---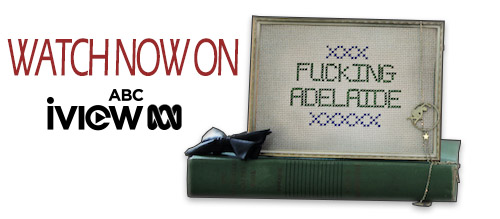 ---
Related Articles: