Fucking Adelaide premiers on Friday 1st June on ABC iView!
On Friday iview will offer some new binge titles, including the locally produced F***ing Adelaide.
The series is described as a comedy drama told from six different perspectives of a family who reunite in Adelaide when mum plans to sell the family home. Any sense of togetherness quickly crumbles to reveal how f***ed and glorious it is to be home.
It is directed by Sophie Hyde with a screenplay by Matthew Cormack. The series from Closer Productions (52 Tuesdays) comprises 6 episodes around 15 mins each.
Adelaide is a place Eli (Brendan Maclean) said he'd only return to for Christmases and funerals. But now, at twenty-eight, Eli is not the success his older sister promised he would be. His auto-tuned show at a Sydney pub draws crowds he can count on one hand and his recently ex-boyfriend has kicked him out of the apartment because he owes him three months rent.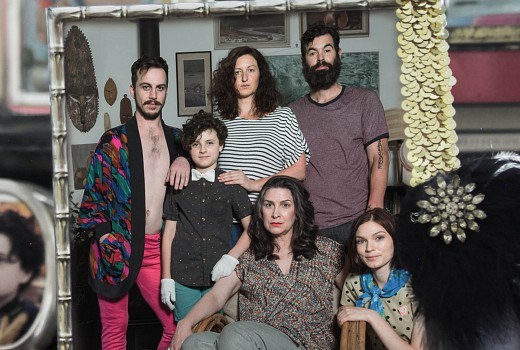 The cast includes Kate Box, Tilda Cobham-Hervey, Brendan Maclean, Audrey Mason-Hyde, Beau Travis Williams, Geoff Morrell and Pamela Rabe.
So, when his mother Maude (Pamela Rabe) asks him back to help clean up their family home, a defeated Eli finds himself on a plane back to f***ing Adelaide, hoping to score a bed to sleep. Unfortunately for Eli the house is full to the brim as his big sister has returned with her family. When mum reveals to all that she's selling their home, the family is shocked, confused, and demanding answers – but poor, exhausted Eli is still stuck on the couch.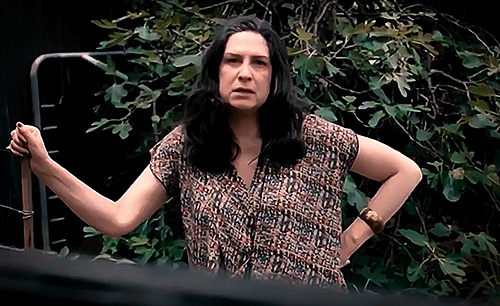 Pamela Rabe as Maude in "Fucking Adelaide"
Eli's younger, breathtakingly optimistic sister Kitty (Tilda Cobham-Hervey) still lives at home. She secretly cherishes a box full of belongings of the father she never really knew, belongings that her siblings just want to burn. And while her sunny cup cake-loving, craft-making outlook maintains her position as the baby of the family, in reality she's a struggling art student who obsessively seeks anonymous sex in public – and she's beginning to realise that maybe it's time to move out if before her vengeful siblings torch all of her dad's shit.
Emma (Kate Box) is the eldest sister from Maude's previous marriage and having left Adelaide young is now a successful CEO of a non-profit in Thailand. She has returned home to try to save her childhood from what she thought was a vigorous spring clean but turns out to be the possible end to a home she's always counted on. She's organised and ruthless in her efficiency in helping Maude pack up decades of a life lived but the two can't be in the same room together without arguing – and neither of them are ready to face what that's really about.
Maude, however, is harbouring a secret – the real reason she's selling the house. When the truth comes out that she never actually divorced Kitty and Eli's abusive father, the long absent Geoff, Emma is the first to shrug off the shock and is galvanised to help her mother, which means staying in Adelaide a bit longer than planned.
Friday June 1 on iview.
---
More about "Fucking Adelaide" here