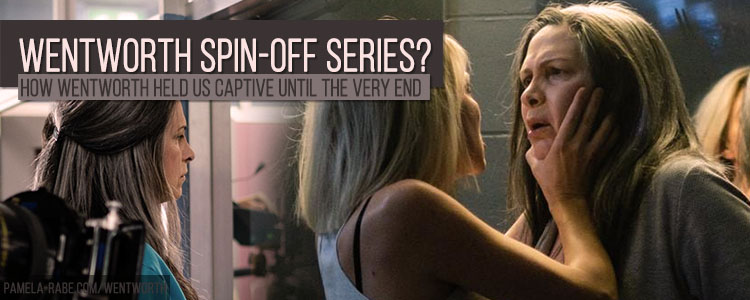 How Wentworth held us captive until the very end
Wentworth finished filming – forever – on September 4. A few days later the set, in the western suburbs of Melbourne, started being demolished.
"The Victorian Government have plans for that site, we always had to move out of there this year," Wentworth producer Jo Porter tells SMARTdaily. "But we've relocated sites once before (the show's first three seasons were filmed in Coburg.)"
The big question – is this really the end of Wentworth? The show returned to film 20 episodes to bring the hit drama to a conclusion. The first 10 episodes (filmed pre COVID) aired this year – episode 10 airs tomorrow – with the final 10 (filmed under COVID-safe restrictions) airing in 2021.
While the show's intensely passionate fanbase still have another year of episodes to come, there's already wishful thinking from fans about a spin-off.
Even Pamela Rabe, who returned as Joan 'The Freak' Ferguson this season told Smart "to be honest I think there's still life in it yet. I wish those stories would keep going."
Porter is leaving the door slightly open for some kind of continuation in the future.
Behind the scenes of Wentworth – Kate Jenkinson and Pamela Rabe. Pic: Jane Zhang
"Never say never," Porter says. "It feels like this chapter of the show has finished. This season has had a big spike in audience domestically. We're getting new audiences all the time. There's a few characters who survive, there are possibilities but at the moment we're focusing on this being a beautiful bow to draw a close to this chapter."
Next year's final episode will be episode 100 – Wentworth began in 2013 as a reimagining of Prisoner, which ran between 1979 and 1986 with a remarkable 692 episodes – back then they'd film between 80 and 100 episodes a year. (more…)