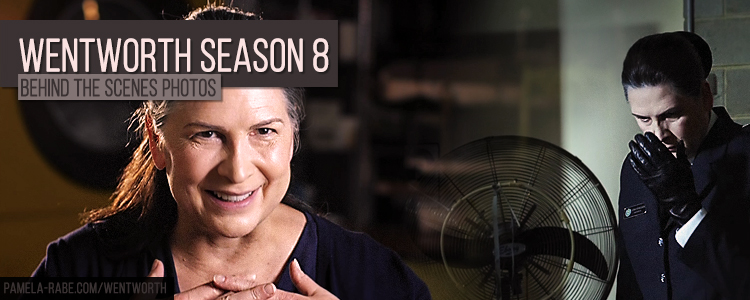 Added 18 photos to the Wentworth Season 8 Behind the Scenes gallery. Click here to see them all.
EXCLUSIVE for dailystar.co.uk: Wentworth Prison fans watched as Joan Ferguson finally remembered who she was after spending much of the eighth season believing she was Kath Maxwell, and actress Pamela Rabe promises plenty of fall out in the final season
Wentworth star Pamela Rabe has promised some suffering for the other characters in the final season after her character Joan Ferguson finally remembered who she really was.
In the season eight finale, which aired on 5STAR on Wednesday night, Joan had a breakthrough with her memory after believing she was Kath Maxwell since her head injury, and glimpses of her past – including her time in prison and as the governor – all flooded back.
The Australian prison drama will return for its final season next year and, while she refused to give too many spoilers, Pamela made one thing clear: Joan's recovery will affect everyone.
Speaking exclusively to Daily Star Online, the 61-year-old said: "Now that you're carrying all those parts of yourself at the same time, which bits will win and, if they manifest, how will they? Who will recognise it and who will be affected by it?
"Who will suffer from it – or even benefit from it?
"That's really the crux of the dilemma she has now, if and when the old Joan will resurface."
Joan's memory returned after flashbacks from her childhood (Image: Freemantle)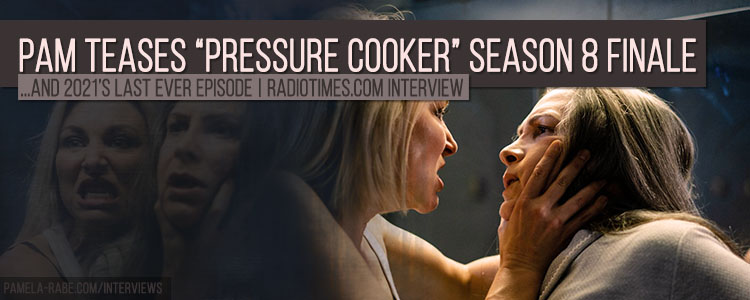 Johnaton Hughes published an exclusive interview for radiotimes.com today:
Pamela Rabe also reveals how the hit Australian drama kept calm and carried on through two Melbourne lockdowns.
After weeks of violence, twists and tension, Wentworth Prison reaches its explosive eighth season finale on Wednesday 7th October on 5STAR, and stakes for the inmates could not be higher as the show edges towards the last ever episode in 2021.
The gritty Australian drama, a reboot of cult favourite Prisoner: Cell Block H, was saved from the axe in 2018 by campaigning fans who persuaded Foxtel network not to lock up the show and throw away the key as originally planned.
Committing to two more years to complete the story and bringing iconic villain Joan 'The Freak' Ferguson back from the dead, Wentworth Prison is now on the home stretch to its final season – so what can we expect from this week's sign-off?
"There is a sense of pressure from the repression of Joan's amnesia," says Pamela Rabe, the award-winning actress who plays Joan, speaking exclusively to RadioTimes.com. (more…)