The BelvoirST uploaded some beautiful rehearsal photos (24/10/2018) of Pamela Rabe, Colin Friels and Toby Schmitz  for The Dance of Death  which starts on the 10th of November.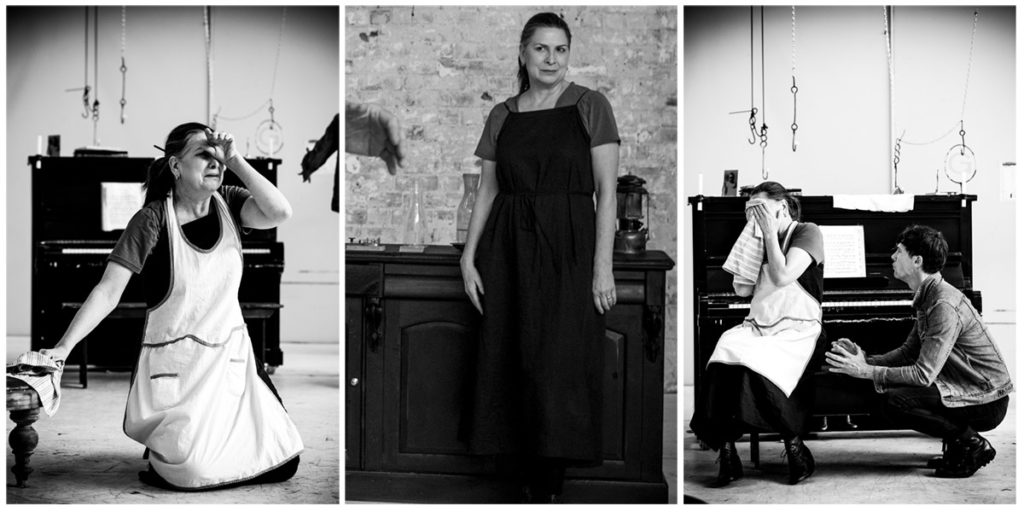 Click above fore more images
---
There were also some new Pam photos posted on Instagram and Twitter during the last few days. She's such a sweetheart!
Credit from left to right:
1 sajawazzii: When the freak drops by work. @wentworthonfoxtel @wentworthshowcase #pamelarabe #joanferguson #thefreak #nicelady!
2 catherinecoxy: Life COMPLETE!!! Love Wentworth and met 'The Freak' (aka Joan Ferguson) at the airport this morning 🙌 Pamela Rabe, such a good sport!
3 shareenaclanton: I ran into this gorgeous woman yesterday…A wonderful night of laughter and yarns. Love you Pam. X 
4 Ves: A fan pic of when #PamelaRabe was in Tassie! Credit to Dani.
5 + 6 Ves: Some fan pics of #PamelaRabe from when she was in the UK earlier this year. Credit to Roselyn.